ISO standard spreader series
Short Description:
Electric spreaderis a new type spreader for operating ISO 20 feet,40feet and 45 feet container.It is driven by electric motors,has the advantages of light weight, convenient maintenance, low cost, etc.It's power consumption is 1/8 of hydraulic spreader.The link is in the form of a pulley, which is different from the normal hook link.

联系我们获取更多信息
我们能为您提供更多的选择方案

The twistlock device motor is installed vertically, so it is more shock-resistant and its maintenance is more convenient.
The electric motors of the spreader work only when the spreader needs actions and they do not need energy at most time. The average power consumption of the electric spreader lift one container is very low. It is just 1/8 of the average engery of the hydraulic spreader. The electric spreader can be chosen with fixed flipper or electric flipper.
型号

Model: QSHI-20/40

弹性拉索行程

Spring stroke

100mm

适用于操作ISO标准20' 或40' 集装箱

For Operation with ISO Standard 20' or 40' container

环境温度

Ambient temperature

-20℃ ~ +45℃

额定起重量

Rated lifting load

35t

转销形式

Twistlock mode

电动推杆重锤式自动转销方式

Linear actuator heavy hammer type automatic resell way

自重

Dead weight

4.9t / 6.9t

导板装置

Flippers device

固定导板,无动力装置

No power, fixed flipper

允许载荷偏心

Allowable load eccentricity

±10%

适用

Application

门座式起重机,龙门起重机,厂房内起重机

Portal crane, gantry crane, crane in the plant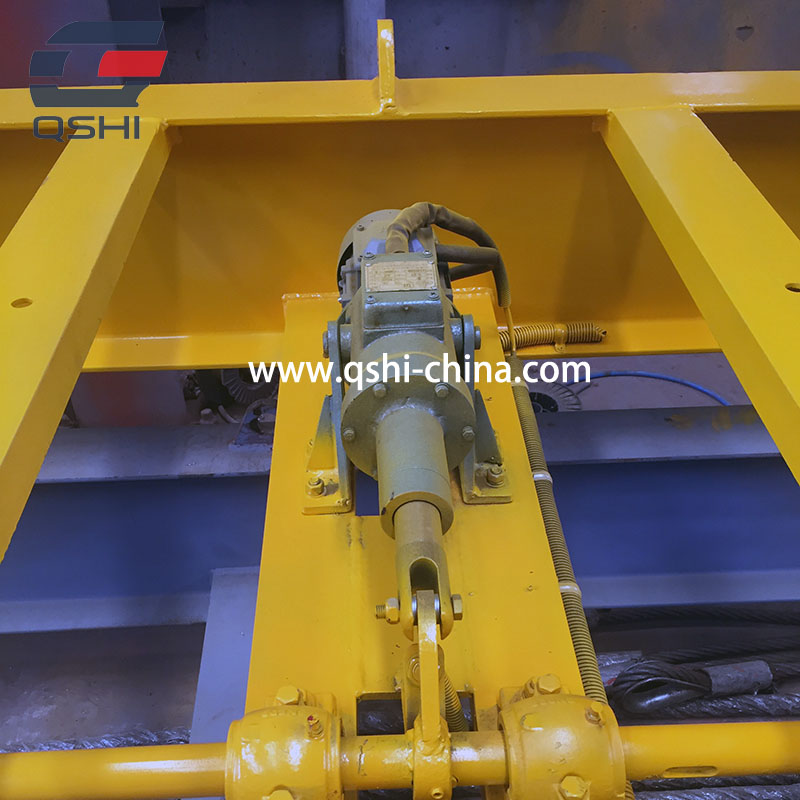 ---
---