ISO standard spreader series
Multifunctional Hydraulic Portal Balance Crane
Short Description:
$content.description

联系我们获取更多信息
我们能为您提供更多的选择方案
Multifunctional Hydraulic Portal Balance Crane

Balance crane can be found in scrap yards all over the Steel plant, refuse transfer, loading and unloading dock, cement plant. The versatile balance crane can unload scrap barges, feed large shears or shredders, stockpile and sort, as well as load charge baskets from a variety of undercarriages such as fixed pedestal, free standing pedestal, rail gantry, or crawler.


Balance crane's long outreach and vertical lifting range set it apart from traditional equipment. Further, the electric Balance crane reduces your fuel costs. One Balance crane can replace several material handlers with its ability to quickly switch attachments and tasks.

Structure Features of Balance Crane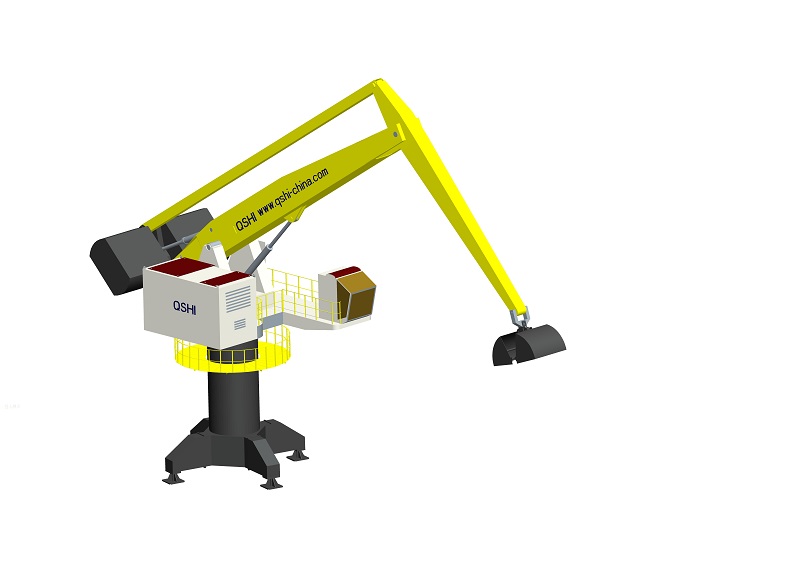 -- Hinged four-bar structure boom
-- Hoisting and luffing by cylinders drive four pole structure, double hydraulic tank can work separately or together
-- Dynamic four-bar hinge structure, the head connects the spreader, the end can be weight itself
-- No wire rope system
-- Wheel type long travel or Walking tractor travel system, see picture

400 serial: 2654 Fixed, maximum grab lifting capacity:5.4t t 28.8m. Pedestal can be Free standing,Mobile;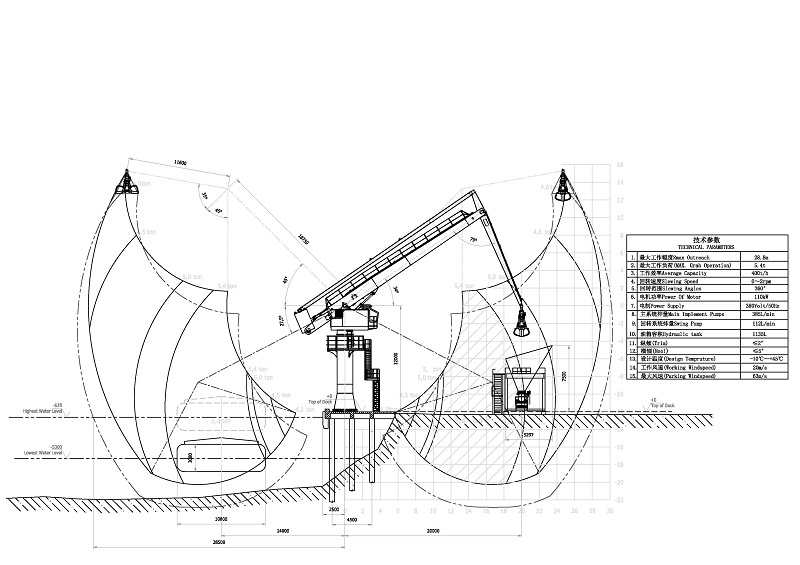 Series

Model

Maximum Outreach(m)

Capacity Duty Cycle(ton)

Capacity Lift Mode(ton)

400

2628

24.6

5.4

6.5

2638

26.2

5.4

6.5

2654

28.8

5.4

5.8

2671

31.5

5.2

5.8

3907

31.5

7.35

8.85

510

4482

24.6

9.0

11.85

4490

26.2

9.0

11.85

4508

28.8

9.8

13.4

4525

31.5

9.8

13.4

4551

35.7

9.8

12.85

4565

38

9.8

13.45

4589

41.9

9.8

10.5

4607

44.8

9.8

10.5

1000

6954

24.6

16.9

18.8

6964

26.2

16.35

18.5

6362

28.8

14

15.35

5761

31.5

13.9

15.35

5787

35.7

12.4

13.4

5801

38

11.5

13.4
---
---