ISO standard spreader series
Short Description:
The tail of the hook is trapezoidal thread to prevent stress concentration.Hook beams are mainly used for dock loading and unloading, can be directly attached to the use of shelves, the maximum load can reach 120T, with reliable, safe and so on;Also can not remove the spreader, hook directly attached to the use of spreaders, with fast connection and so on.

联系我们获取更多信息
我们能为您提供更多的选择方案

In addition to the spreaders that are used exclusively for containers, Qunshuo also manufactures lifting appliances that are suitable for different purposes.
Products include: cargo beam , other lifting slings, hydraulic rotary lifting hook, lifting beam/ upper frame, rotation head, steel plate clamps.
Customers can choose according to different needs, or consult our professionals to obtain high-quality solutions, choose the necessary equipment.
QSHI provides special spreaders with excellent quality, various options and professional service, inquiries welcome.
【 型 号 /Model

:

钢板预处理




喷丸、涂施工保护漆








Pre-treatment

of

Blasting, protective painting






QSHI-HL】










steel














































适用于装卸杂货
















For operation with bulk cargo

结构涂装




环氧富锌底漆 2层

中层漆 1 层

氯化橡胶面漆 2层 最小涂层厚度 :220

微




额定起重量








米








30~50T

Painting

of








Rated lifting load

Two coats of Epoxy zinc-rich primer

One coats of middle coatTwo coats of






structures












chlorinated rubber facingsMin. film thickness in microns: 220




自重

3.3t
















Self-weight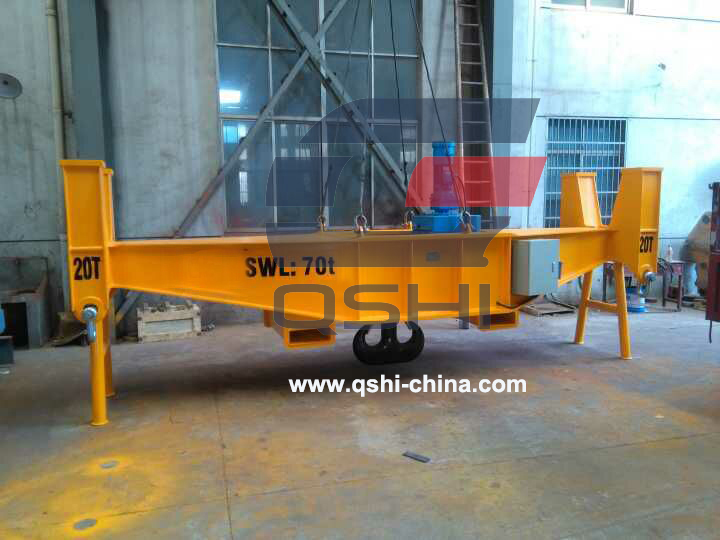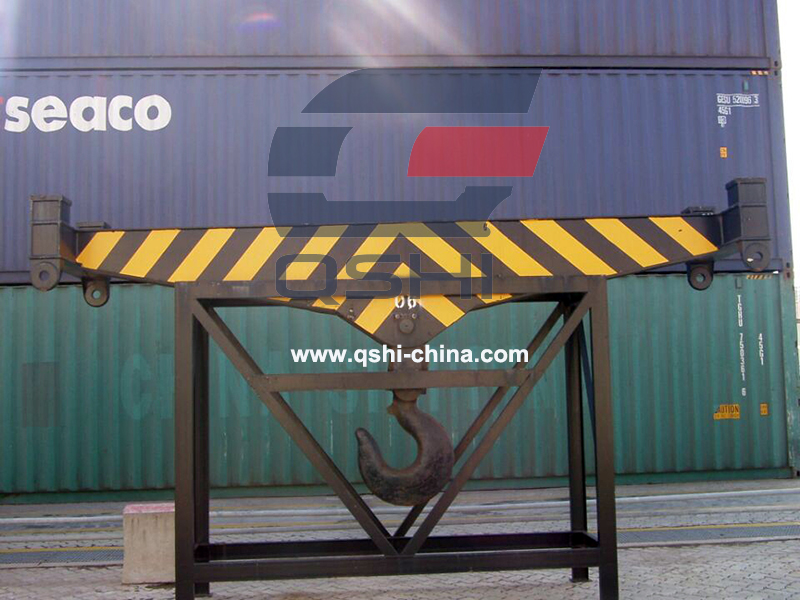 ---
---