News
QSHI diesel engine grab
Publisher: Release time:2021/7/29 14:05:20 Click:0
QSHI diesel engine grab , diesel engine drives hydraulic grabs, including rings, shackles, housings, under bearing beams, bucket bodies, hydraulic devices, and radio remote control devices. The hydraulic devices are equipped with hydraulic pumps, oil cylinders, and control valve block systems.
The hydraulic pumps are connected to the diesel engine connected thereto. The power is provided and the cylinder is driven through the solenoid valve. Both ends of the connecting rod are respectively connected to the inner edges of the two buckets through the pin shaft to limit and protect the grab when it is opened and closed. The grab can be remotely operated.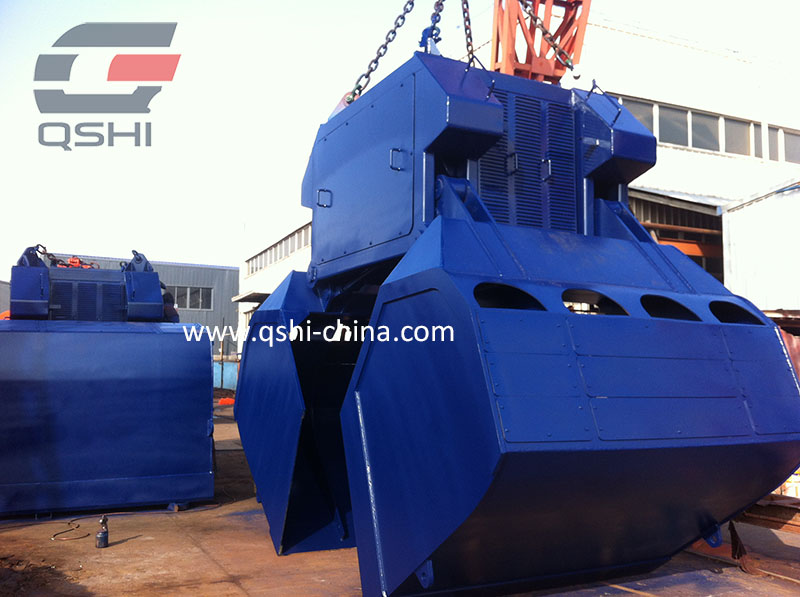 QSHI diesel engine grabs with remote control or without any power supply, drive the cylinder to open and close the grab, pick and place the cargo, adapt to the harsh working environment, work under high frequency conditions, and extend the grab The working life of the company increases the efficiency of the company and overcomes production safety hazards, and is easy to operate.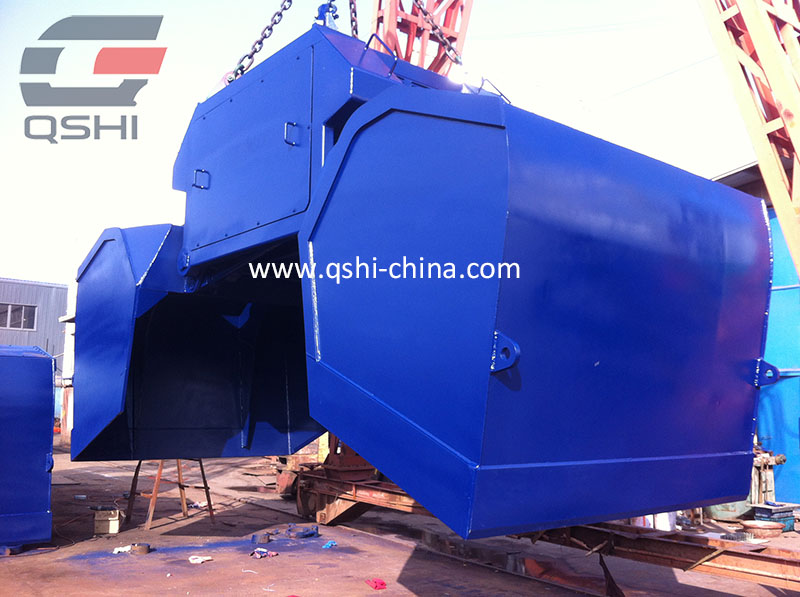 For more product details, feel free to contact QSHI;