News
QSHI yacht crane
Publisher: Release time:2021/8/11 9:44:46 Click:1
advantages of QSHI yacht crane


■With rich experience and professional design our company provides the domestic and foreign customers with light weight, low headroom, safe and reliable, excellent performance and efficient operation yacht cranes which can meet various working conditions.
■It will make the operation easier, and efficiency higher. Also the weight will be lower and the reliability higher.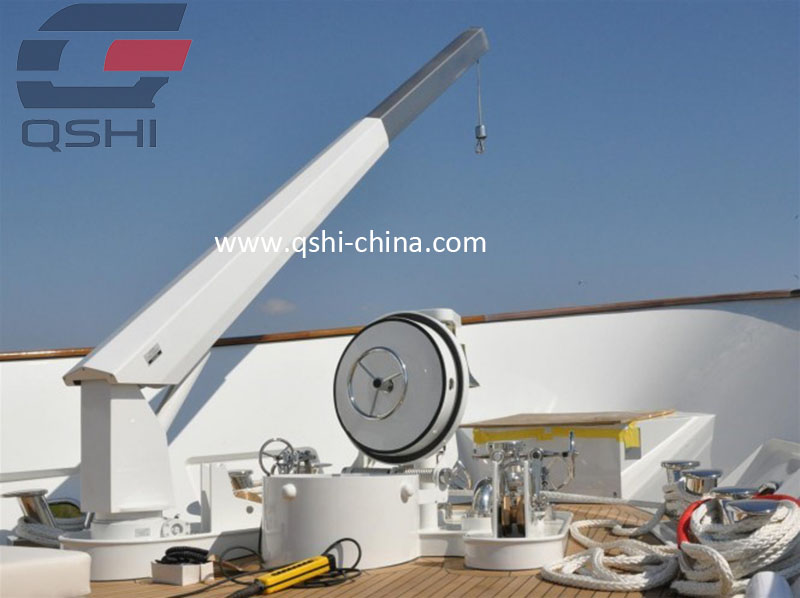 ■1.crane control
The crane is controlled from an open platform above the slewing ring. One motions each
(hoisting ,slewing or luffing) can be done with full load.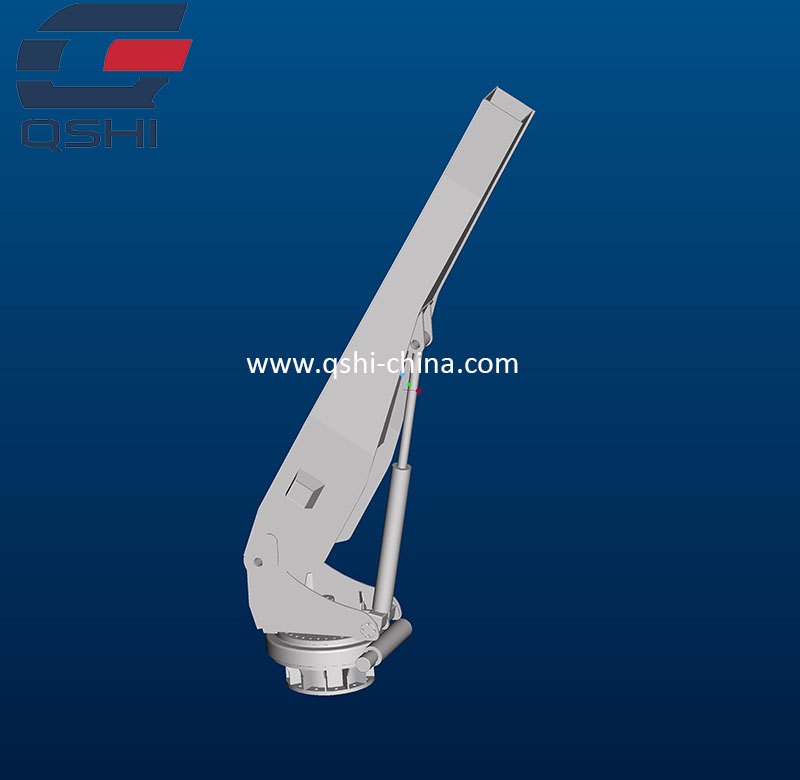 2. LOAD LIMITING SYSTEM
Each hydraulic circuit is provided with equipment for limiting hydraulic pressure to preset values
corresponding with crane capacity.
3. LIMIT SWITCH
Over upper winding limit of cargo hook
The crane is provided with an automatic hook stop in top position.
1) Over load safety device.
2) Luffing up- down
The luffing cylinder is designed for safe buffering in extreme positions.
4.EL HYDRAULIC POWER PACK
1) The crane is provided with a built in power pack.
2) Pump motor is installed in the middle of pedestal, which including out-put shaft, driving the
hydraulic3pump by the flexible connector.
3) Slewing body (steel structure) is use for oil tanker.
4) Hydraulic circuit has a full flow return filter with changeable filter inserts.
5)The oil tanker is including indicator and thermometer.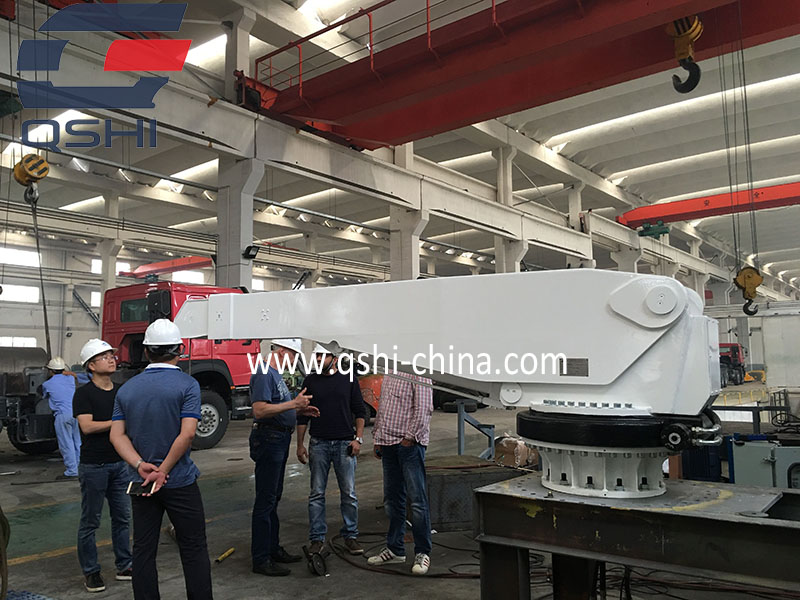 ■5.PUMP MOTOR
Pump motor is rat-type, wind cooler, which is suitable to use in deck, IP56, including heater of 440V or 380V or according to the available power source ,working system: S6-40%.
■6.SLEWING MECHANISM
The crane is provided with a slewing ring designed for marine applications. The gearing is internal.
The slewing gear is of the planetary type with multi disk brake, Adjustment of backlash between
pinion, slewing motor is gerotor motor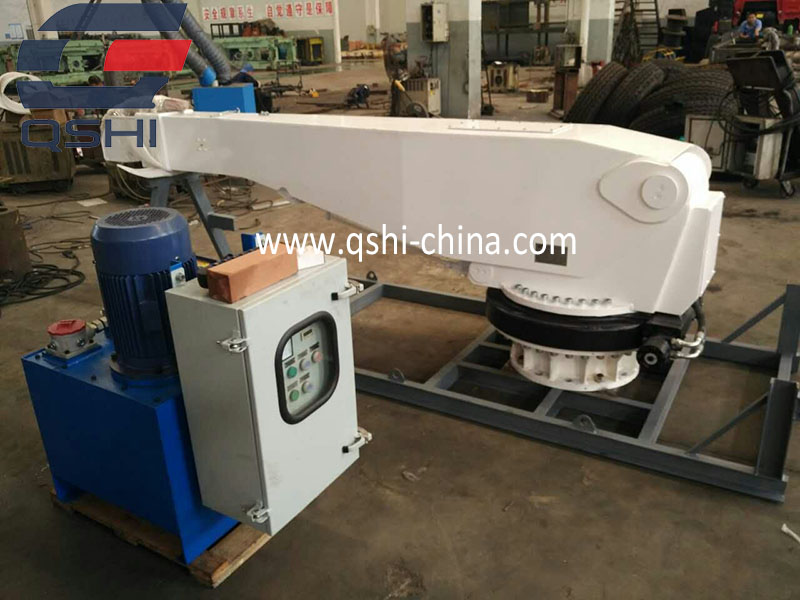 For more details on the product, please contact QSHI;