ISO standard spreader series
Short Description:
$content.description

联系我们获取更多信息
我们能为您提供更多的选择方案


QSHI1700 Container Revolver


Description:


QSHI1700 series container revolvers are designed for loading and unloading bulk cargo containers.
QSHI series of flip spreaders can be hung on ship-to-shore cranes, gantry cranes, RTG, RMG and other lifting equipment.
It allows bulk cargo containers to be tilted and tilted to one side by flipping the central swinging mechanism of the spreader
so that bulk cargoes, such as grain, coal, iron ore, etc., can unload from the bulk container to the vessel or other transfer space.
The QSHI 100 series consists of an external frame attached to the crane hooks. The internal frame is connected to the bulk container by means of a reel, in the same way as a fixed-length spreader connects the containers.
The inner frame and the outer frame are connected by a slewing bearing, and the inner frame is driven to rotate 360° by means of a drive motor installed in the outer frame.


The QSHI 1700 series can handle up to 35 tons and 40 tons of safe work load capacity (SWL).
It is equipped with a high-performance hydraulic power unit to operate the ISO floating twistlock and flipping drive.
It is equipped with fixed and movable container anti-overturn devices.


Technical

Parameter

:


(for reference, subject to specific

drawing)

Model

1710

1720

Structure:




- rated lifting weight

35T

40T

- container size

20ft

40ft

- lifting point at the top

4 x 12.5T

- dead weight

8T-8.6T

18.75T

Operation time:




- twistlock 90º

About 1.5 sec

- anti-overturn device 30º

About 7 sec

- flipping 360º

About 30 sec

Hydraulic system:




- system working pressure

16MPa

- main pressure relief valve pressure

17MPa

- pressure relief valve pressure

20MPa

- pressure relief valve pressure

(twistlock and the anti-overturn device)

5MPa

- bump flow

70L/min

- fuel tank capacity

225 Liters

-operating oil temperature

40ºC

- hydraulic oil

ISO VG 46(P)

Electrical System:




-power supply unit

Diesel Generator Set

-supply voltage/frequency

AC 380V(3P)/50Hz (optional)

- control voltage

AC 220V & 24V

- total power

18.5kW

- protection level

IP55

-insulation class

F

Others:




- twistlock drive mode

ISO floating twistlock, cylinder drive

- revolving drive mode

Hydraulic motor gear drive

- anti-overturn device drive

Cylinder drive

- Ambient temperature

~20ºC-+50ºC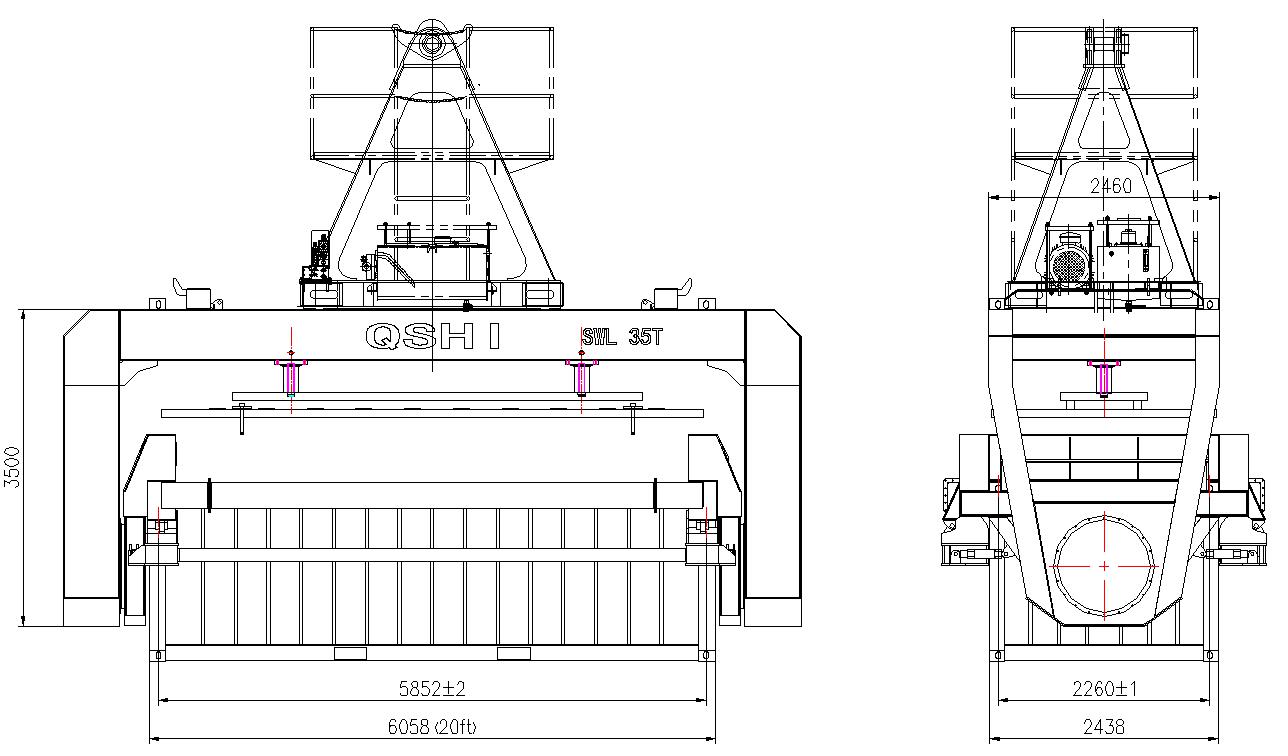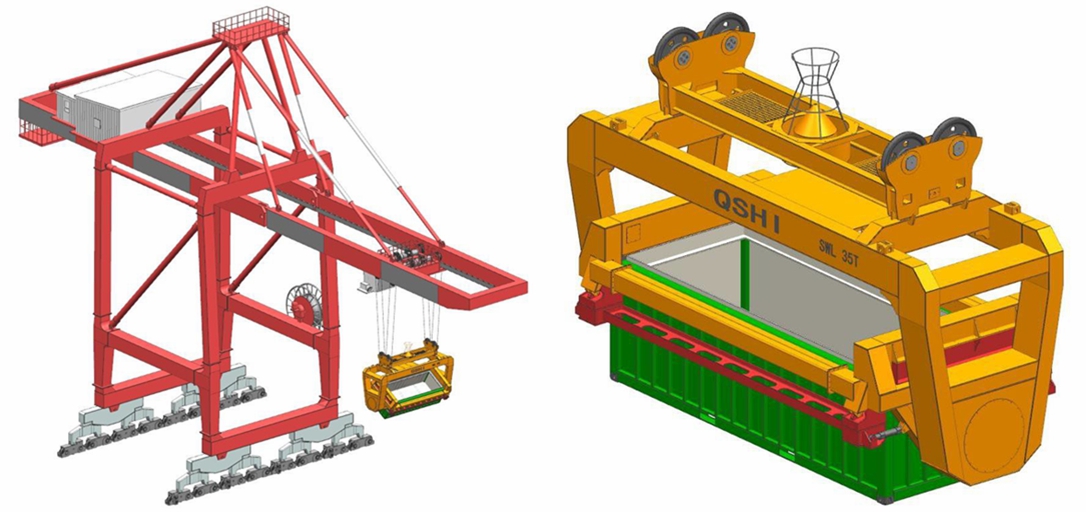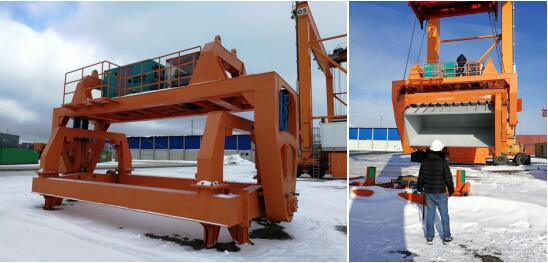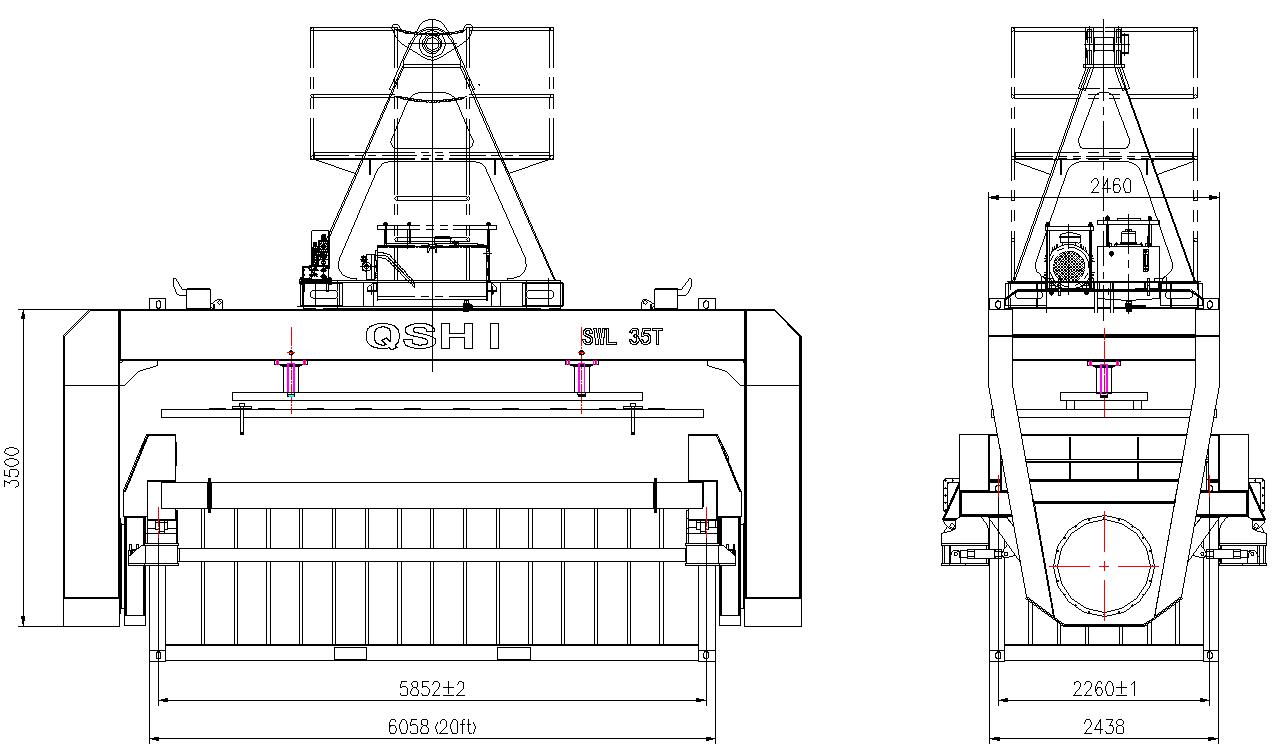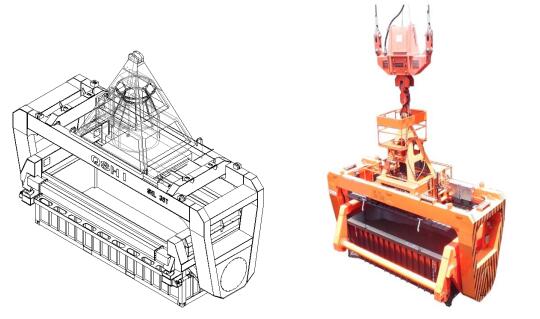 ---
---